Constellation™ uses close-range radar-based sensors (not cameras) that provide accurate, but anonymous data of human micromovement. Constellation™ is a small, discreet unit that uses minimal power and requires zero assembly, making it quick and easy to begin using in your space.
Not affected by lighting or environmental conditions such as a clear or cloudy day
Completely private with no cameras or microphones
Constellation ™ detects human breathing and heart rate signal within seconds
Real time occupancy of a space and how long the space was occupied
Customize Your
Constellation™

In and Out Counting
Star-IO

Presence Detection
Star-PD

Zone Counting
Star-ZC

Vital Sign Monitoring
Star-VS
Star-IO helps optimize occupancy by providing a count of individuals moving in and out of the designated space.
Star-PD detects when an individual is in the sensor area, allowing for a full picture of current occupancy.
Star-ZC is a customizable occupancy counter that can determine how many individuals are in a given zone and for how long, allowing companies to know the best way to organize and manage their spaces.
Star-VS detects breathing, coughing and heart rates to monitor an individual's wellness in your environment.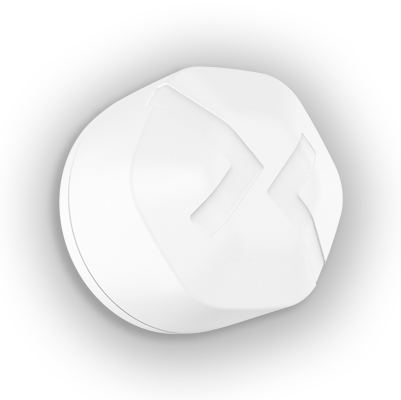 User-friendly
The easy-to-use software allows you to customize a variety of measurements.

Easy Installation
The device is already assembled and ready to be installed.

Accessories
Customizations are limitless! You can attach accessories such as external monitors and more.
Powered by XK Corp. and Orion Solutions
Subscribe to our Newsletter