MANAGE ACCESS WITH INFINITY SOFTWARE
An Orion developed proprietary software to provide user-friendly controls for Orion SpeedLanes and SpeedGates turnstiles, and the new DoorGuard detection system.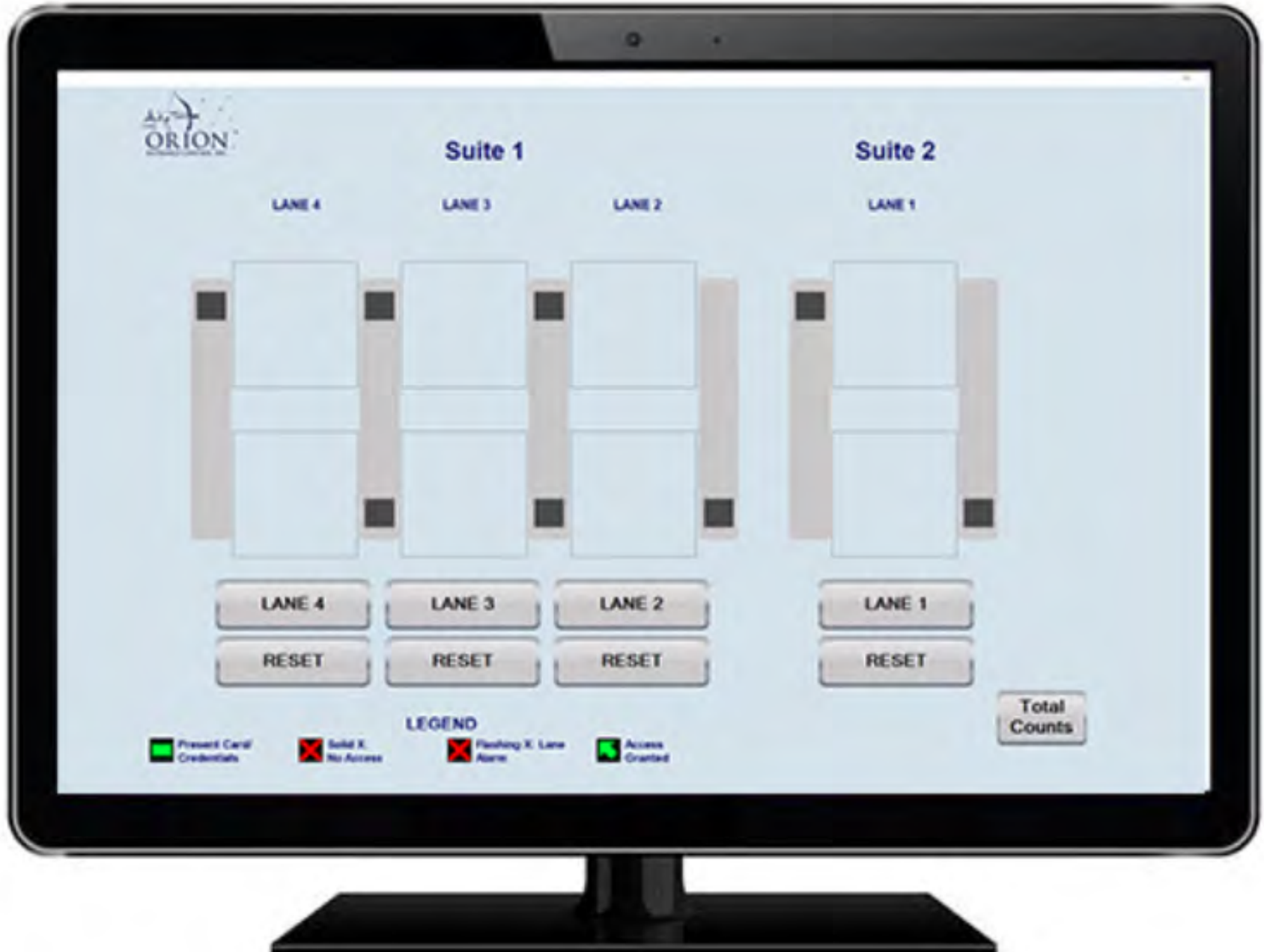 Infinity empowers lobby and security personnel to monitor activity through each turnstile INDIVIDUALLY or IN AGGREGATE.
A powerful diagnostic tool, Infinity can tell you where the problem is and how to fix it.  
Infinity also can be customized to match the layout of your lobby on the home screen, even matching the door position. 
This intuitive tool enables remote servicing of the turnstiles,  monitoring of power consumption, and counting and reporting of  occupancy statistics.
System Requirements: Microsoft® Windows 7, or higher.
Our Infinity software has over 60 features and is continuously improving as we listen to end-users' needs and our teams suggestions.
Alarm
Displays advanced alarm details
Tools
Includes technical service tools
Tools
Manages lane beam and input/output status 
Customization
Includes per-lane volume adjustment
Visuals
Provides visual diagrams of each entrance point
Personalized
Offers personalized access to grant pass-through for VIPs
Subscribe to our Newsletter