WHY DOES INFINITY™ SOFTWARE MATTER?
Orion is a technology company which builds turnstiles, Constellation™, and DoorGuard™.  Infinity™ is the ecosystem nerve center platform for operational excellence.  We connect vital software tools through one pane of glass to simplify staff tasks.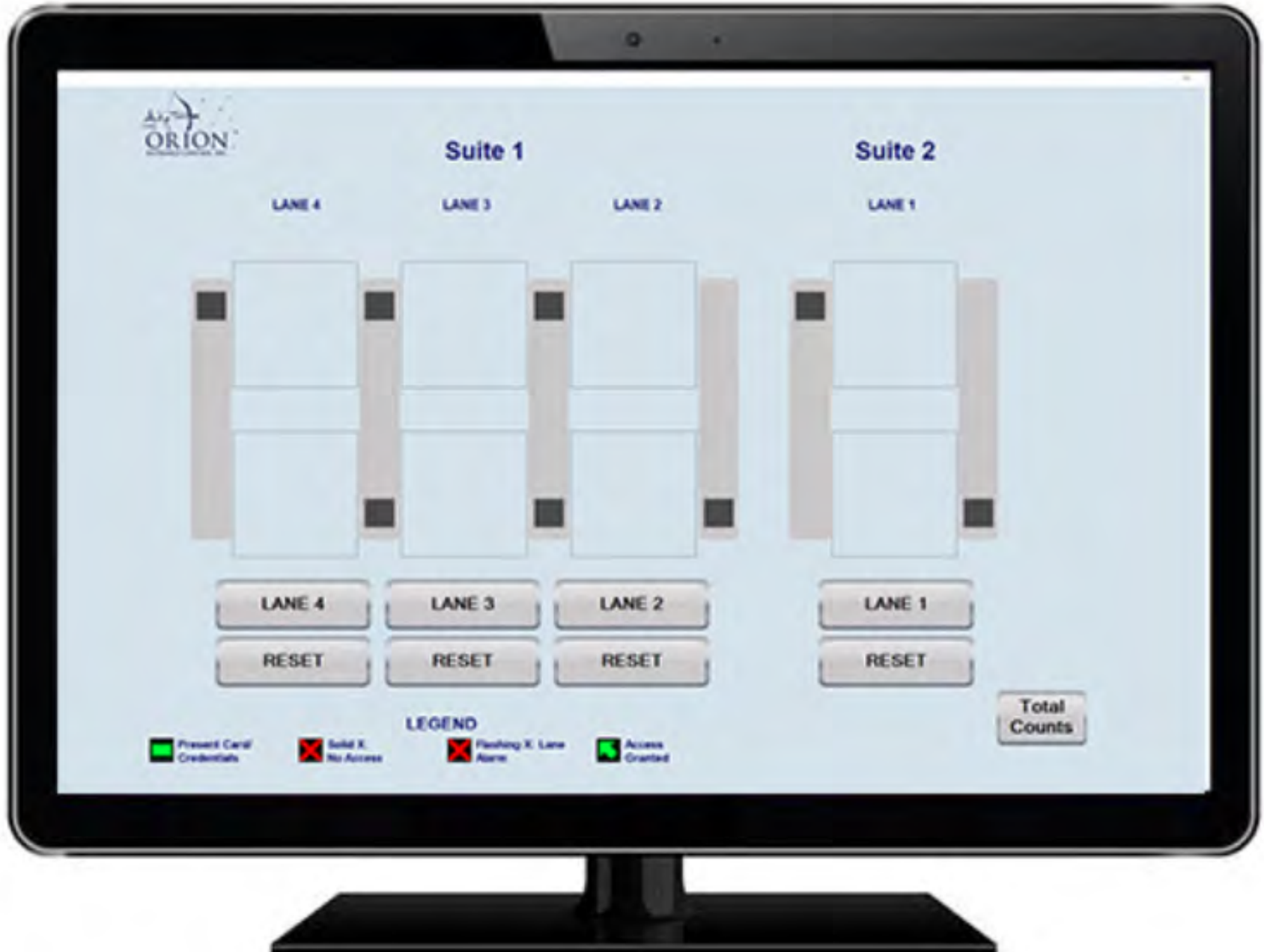 What Does Infinity™ Mean To Your Business?
Infinity™ is everything our customers were asking us for and since we couldn't find anything it couldn't do, we called it Infinity™.  Facilities face evolving operational needs and Infinity™ has the customization flexibility to meet existing and future requirements.
Infinity™ is powered with AI to discover critical business insights.  Additionally, it helps diagnose & quickly troubleshoot equipment issues.  Through Infinity™, we quickly return facilities to full capacity whether technician staff is onsite or remotely accessing this solution.
Our Infinity™ platform is easy to use, simple to adjust, offering powerful reporting capabilities to develop business intelligence which drive enterprise results. Data flows in and out, including to 3rd party integrations, apps, or dashboards to achieve desired outcomes.
System Requirements: Microsoft® Windows 7, or higher.
Our Infinity software has over 60 features and is continuously improving as we listen to end-users' needs and our team's suggestions.
Alarm
Displays advanced alarm details
Tools
Includes technical service tools
Tools
Manages lane beam and input/output status 
Customization
Includes per-lane volume adjustment
Visuals
Provides visual diagrams of each entrance point
Personalized
Offers personalized access to grant pass-through for VIPs
Subscribe to our Newsletter