Orion Entrance Control, Inc. Reminds us of a Successful, Helpful and Strategic Product Introduction
THE OBSG-LG-C SPEEDGATE from Orion Entrance Control was first introduced in the summer of 2018. "The challenge we were presented was to create a product with a swing glass barrier that would fit in a historic building that had limited space between the lobby and the elevator entrance ways." – Tom Elliott, Director Global Business Development for Orion.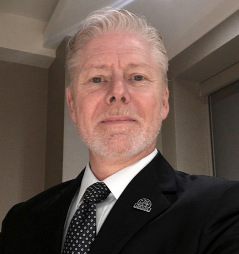 The first installation was a successful 24 lane project in New York City. The lanes were fabricated using Muntz Metal instead of stainless steel and then had a custom finish applied, on-site, to match the historic metals in the building. Bluetooth and bar code reader technology were integrated into the pedestals.
Drawing on industry knowledge, Orion was deliberate in designing this product with a 36" pedestal. This allows OBSG-LG-C to match the existing footprint of the end-of-life drop arm turnstiles that are frequently being removed and replaced. Drop arms were prevalent across the country for years before swinging glass barriers becameavailable and popular. Tom adds, "We knew that organizations were seeking a solution for replacing their old models without creating a construction project in their buildings. Matching the existing footprint limits disruption, implementation time and costs when upgrading."
The OBSG-LG-C SpeedGate will be shown this year at ISC West 2020 in Las Vegas July (Date to be announced). This will be Orion Entrance Control's 6th year exhibiting.