Occupancy Sensors
Constellation™ occupancy sensors are unlike any other presence detection products because we accurately capture all entrance types including revolving doors, glass entrances, escalators, elevators, stairs, large open spaces such as mall store entrances, and more.  Our ability to combine entrance & zone counting solutions, as well as incorporating AI to reset data inconsistencies, is unmatched in the industry.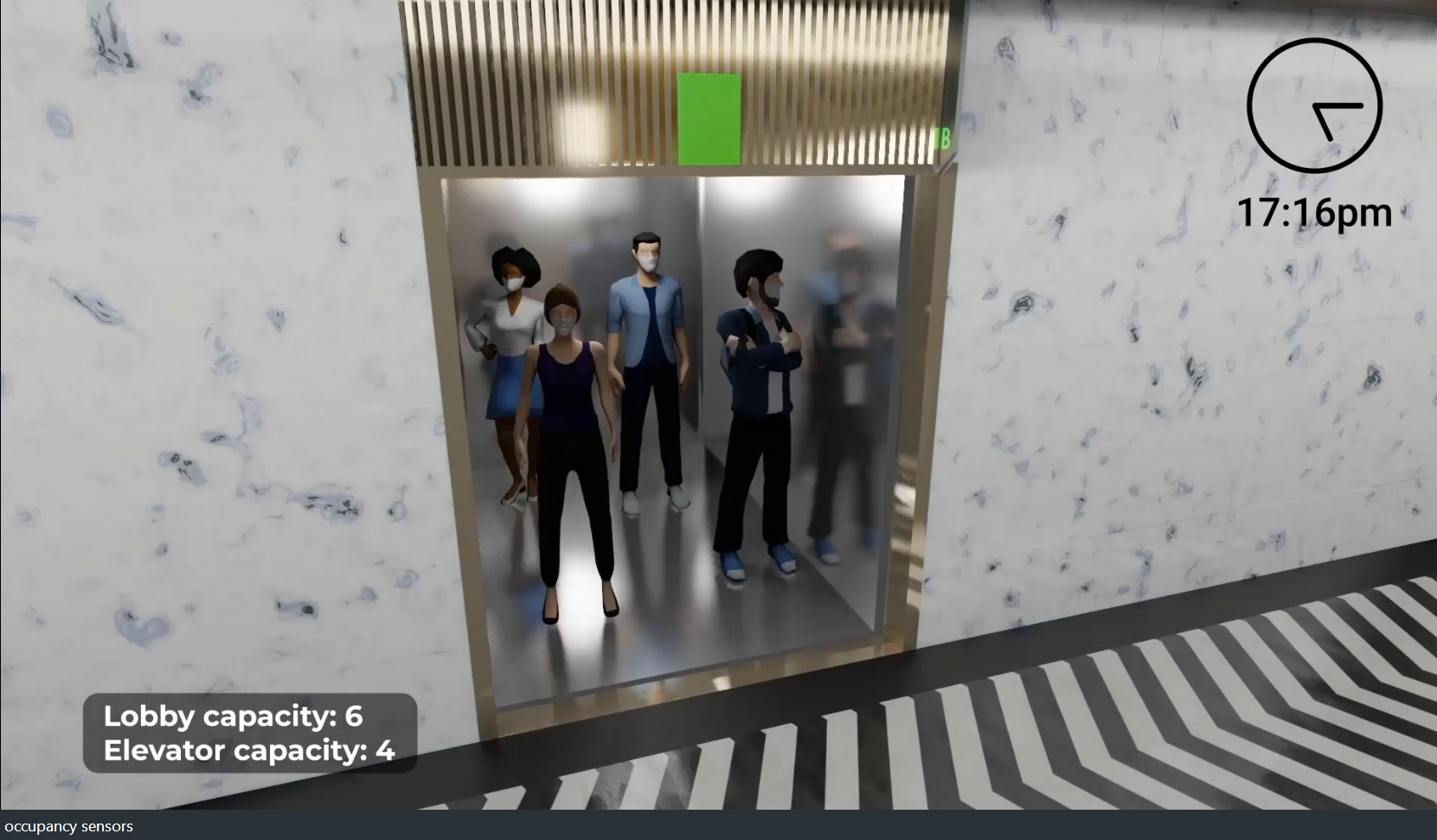 Occupancy Sensor Data Drives Efficiencies
Constellation™ real time occupancy sensor data powers multiple benefits which start with clean tech savings through automating control of HVAC and lighting systems. Occupancy data also unlocks operational efficiencies by directing staff to areas based on usage to clean, replace empty toilet paper or soap dispensers, and address other facility needs while decreasing operational costs by 18%.  Ask us to show you how.
Accurate wireless occupancy sensor data identifies underutilized space which can be evaluated and repurposed to maximize facility ROI. Our Constellation™ solutions mean we can provide facility wide foot traffic insights, real time people counting by facility section as well as all the way down to monitoring individual destinations such as displays in retail stores.
Constellation™ is perfectly private and can be used to count everywhere.  No identifiable characteristics are captured and our deployment extends to sensitive spaces, such as bathrooms, without compromising company ethical or legal standards.  In fact, deployment as a ceiling occupancy sensor is a frequent placement option.
Our Infinity software has over 60 features and is continuously improving as we listen to end-users' needs and our teams suggestions.
Alarm
Displays advanced alarm details
Tools
Includes technical service tools
Tools
Manages lane beam and input/output status 
Customization
Includes per-lane volume adjustment
Visuals
Provides visual diagrams of each entrance point
Personalized
Offers personalized access to grant pass-through for VIPs
Subscribe to our Newsletter